Busch Gardens – One of the Best Parks Right Outside Your Door!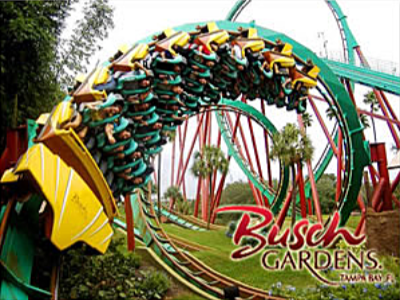 RV Park Florida – Busch Gardens Tampa
Busch Gardens is just minutes away from Bay Bayou – RV Park Florida. It is an extraordinary amusement park that combines the wildness of a zoo and the big thrill of an amusement park with thrilling roller coasters. A short drive from RV Park Florida you'll find yourself on the edge of Africa at Busch Gardens in Tampa Bay. Stay at Florida RV Resort while you go to Busch Gardens Tampa during the day.
Experience up-close encounters with amazing animals, take an unforgettable safari across the Serenest Plains, test your courage on pulse-pounding roller coasters, take in a stage show, and colorful live entertainment all year long.
Tickets & Special Offers – Florida Residents can pay for a day, and come back all year to enjoy all the thrills of Busch Gardens Tampa Bay. The Fun Card is your anytime ticket to new attractions and incredible entertainment throughout the year.
Visitors to Florida can take advantage of our multi-park tickets that include our unique Length of Stay Benefit. This allows you the flexibility of unlimited admission during your vacation so you can come and go as you please, at no extra charge.
Welcome to Jungala – Jump into the jungle at Jungala. Get face-to-face with orangutans. Test your strength in a wild game of tug-of-war with a tiger: any guess who will win?
Explore the layers of the jungle in a three-story play area of mazes, ropes and crawl tubes. And kids can soar above the treetops on a zip line.
It's the only jungle in the world that plays with you!
Thrill seekers step forward – If you're looking for thrills, challenge our incredible, floorless dive coaster, SheiKra: 200 feet up, 90 degrees straight down.
Take on the mighty Gwazi: a colossal wooden coaster with a record-breaking six fly-bys and crossing speeds of 100 miles an hour.
Or take on Kumba, a roaring steel coaster that will leave you breathless.
After a long day at Busch Gardens Tampa come stay at RV Park Florida.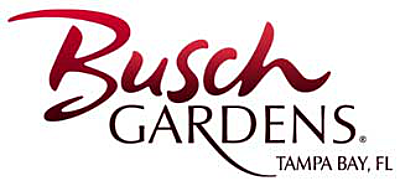 Our Guarantee
Bay Bayou RV Resort takes pride in being highly rated by Good Sam for having a beautifully landscaped resort, including pool and patio area.
Get Your Reservation at Bay Bayou Today!