Great Shopping — There is a Gift for Everyone!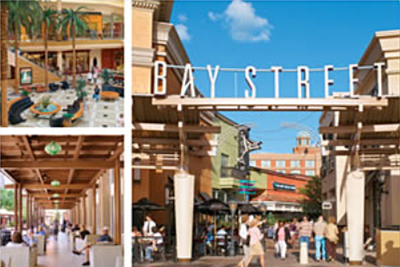 Best Shopping in Tampa Bay
International Plaza
On the mall front, there's the upscale International Plaza for shopping, near Tampa International Airport, where the headliners include Neiman Marcus, Nordstrom, and Lord & Taylor. In its role as a vital community center, International Plaza provides unparalleled access to millions of visitors annually. Many local companies choose International Plaza to present programs that build their business while enhancing the experience of the customers.
From automobile displays and new product showcases to special event sponsorship, their corporate partners have learned there are few better places to build lasting relationships with Tampa Bay's best customers than at International Plaza.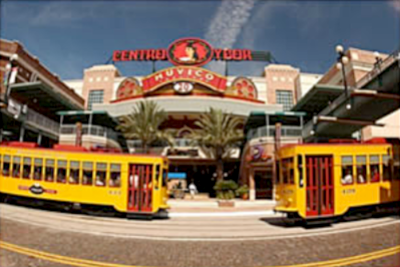 Centro Ybor
In Ybor City, Centro Ybor features an exciting mix of retailers, restaurants and entertainment venues situated around a palm-lined plaza that captures the flavor of Tampa's historic Latin Quarter. Anchored by the Muvico Centro Ybor 20 Theater and featuring such names as GameWorks, The Improv and Urban Outfitters, Centro Ybor is a unique and unforgettable experience you'll not find anywhere else.
Centered on the historically restored Centro Espanol building, Centro Ybor surrounds you with echoes of the past while allowing you to participate in the excitement of the latest in entertainment and retailing.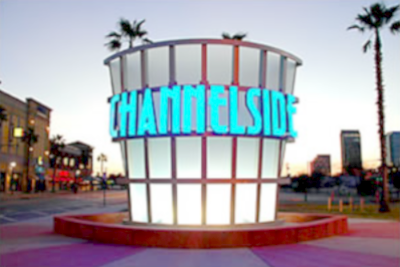 Channelside Mall
The centerpiece of the downtown seaport renovation is the massive mall known as Channelside at Garrison Seaport, on Channelside Drive between the Garrison Seaport and the Florida Aquarium. It has stores, restaurants, a dance club, an arcade, and a multiscreen cinema with an IMAX screen.
Other Locations of Interest
Antique Shops and Boutique Stores on quaint Main Street in downtown Dunedin
Delightfuldunedin.com
Antique and Collectible Shops on Tarpon Avenue in downtown Tarpon Springs
Downtown Tarpon Springs
Our Guarantee
Bay Bayou RV Resort takes pride in being highly rated by Good Sam for having a beautifully landscaped resort, including pool and patio area.
Get Your Reservation at Bay Bayou Today!