Theatres Abound — Opera, Plays & Concerts of All Genres!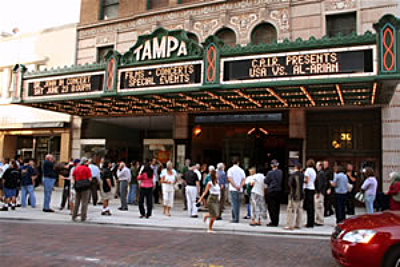 We Have Some Great Theatres to Choose From
Tampa Theatre
A catapult for the imagination since 1926, the Tampa Theatre is a symbol of our city's glorious past and bright future. Tampa Theatre is a fiercely protected landmark and one of America's best-preserved examples of grand movie palace architecture.
The Tampa Theatre Foundation's mission is to preserve the Tampa Theatre as a dynamic cultural institution.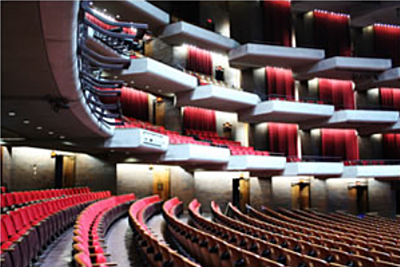 Tampa Bay Straz Performing Arts Center
As the largest performing arts complex south of the Kennedy Center, the 335,000 square-foot Straz Center provides an environment for a wide variety of world-class events.
It boasts one of the nation's leading Broadway series and is nationally respected for producing grand opera, as well as presenting a wide variety of concerts, performances and events. Be sure to check out this theatre for upcoming events you won't want to miss!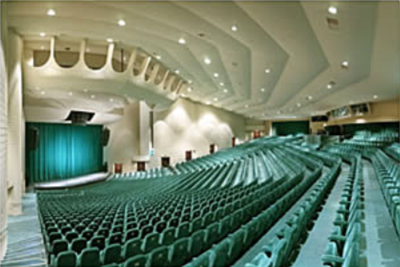 Ruth Eckerd Hall
Ruth Eckerd Hall engages the community to master, experience, discover and explore quality theatre performing arts. They have some of the truly great artists of the world pass through their doors every year. This is a venue that is small enough to be intimate and inviting as well as draw larger names to perform regularly.
To be nationally recognized as a premier performing arts organization, Ruth Eckerd Hall will offer traditional and innovative performances and educational experiences that will engage diverse audiences and participants, in order to advance the arts and enrich lives. Be sure to check out their calendar of events for upcoming shows!
Our Guarantee
Bay Bayou RV Resort takes pride in being highly rated by Good Sam for having a beautifully landscaped resort, including pool and patio area.
Get Your Reservation at Bay Bayou Today!