Athletics Available From Kayaking to Shuffleboard!
Fun Athletics Available at Bay Bayou
Shuffleboard & Horseshoes
On the grounds of Bay Bayou RV Resort we have many events, athletics and sports activities. We offer shuffleboard, horseshoes and a Bocce Ball court. If you want to explore the area you will find many parks just minutes away that have tennis courts, basketball, and grass fields for baseball and softball.
If you are traveling with your family or significant other, Bay Bayou RV Resort has great options for recreational fun and athletics. Be sure to get involved and get a game in!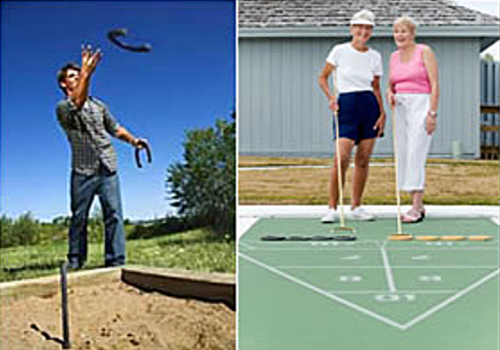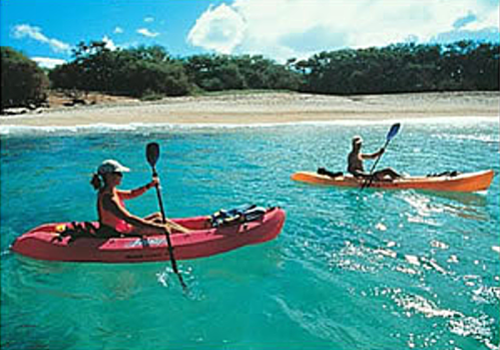 Kayaking the Bayou — By Dan Dotson
After living in this area for nearly 18 years, we have looked out at the salt marshes and bayous in Upper Tampa Bay often wondering what was really out there. And now we had a chance to find out. Taking advantage of Bay Bayou's Kayak launch, my wife and I have taken two distinctly different trips so far, each one lasting about two hours. Long enough to see something, but not too long to wear ourselves out. And we did our homework by planning our trips for high tide as the waters are pretty shallow and you can avoid getting stuck on a mud bank or an oyster bed.
Never been kayaking? Don't worry, it's not too hard. Although we are experienced canoeists, we watched the instructional CD on the Clubhouse's big screen TV to learn some pointers on using a 2-man kayak, and we put some of those lessons to use first time out.
Our Guarantee
Bay Bayou RV Resort takes pride in being highly rated by Good Sam for having a beautifully landscaped resort, including pool and patio area.
Get Your Reservation at Bay Bayou Today!