Come See Florida's Incredible Wildlife & Outdoor Parks!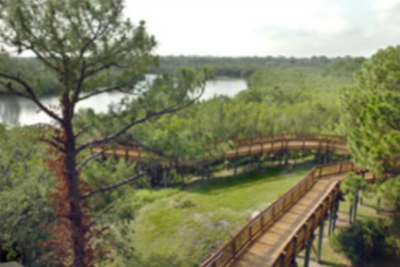 Here are Some of Our Incredible Outdoor Parks
Wall Springs Park
This outdoor park has 195 acres include boardwalks, nature trails, playground, a 35-foot observation tower, bike racks, drinking fountains, restrooms, parking lot and access to the Fred E. Marquis Pinellas Trail.
The source of the spring is the Upper Floridan Aquifer.
The spring and adjoining pond were used as a spa & bathing area from the turn of the 19th/20th century until the mid-1960's.
The spring water temperature remains at a nearly constant 74 degrees.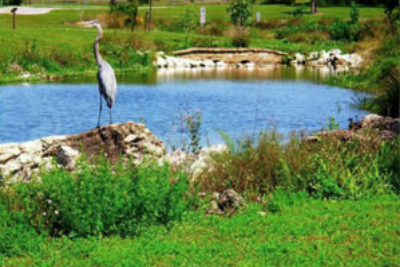 Boca Ciega Millennium Park
It was dedicated April 7, 2001. At the entrance to the 184.6-acre park is the Pinellas County Millennium Time Capsule with more than 100 items secured for future generations to find. For now, there is plenty of natural beauty for residents and visitors alike to discover.
This park's features include fishing access to the Bay, a canoe launch, 1.5 acre Paw Playground, 35-foot observation tower, .25 mile nature trail, boardwalks, playground, restrooms, picnic shelters and bicycle/pedestrian paths.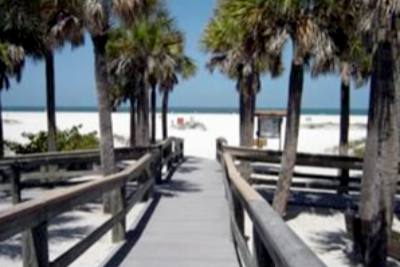 Sand Key Park
It was opened to the public in August, 1984. Ninety-five acres are located on Sand Key, a barrier island between the Gulf of Mexico and the Florida mainland. Clearwater Pass, leading from the Gulf to the Intracoastal waterway, separates the park from the popular resort area of Clearwater Beach. The park welcomes more than one million people each year, yet never seems crowded.
Sand Key Park houses the base of operations for an interdepartmental program that intends to build an artificial reef in the Gulf. Sand Key Park's natural communities include a beach where sea turtles annually deposit eggs.
Our Guarantee
Bay Bayou RV Resort takes pride in being highly rated by Good Sam for having a beautifully landscaped resort, including pool and patio area.
Get Your Reservation at Bay Bayou Today!